Grain Bean Seed Cleaner Cleaning Machine/seed Grain Cleaner Grader/corn Cleaner For Sale
Features of Cucumber seed cleaner & grader:
The 5XZC-5B Cucumber Seed Cleaner & Grader is universal type, Seed Cleaner & Grader can clean most kind of seeds or beans by changing their sieves according to the size of the seeds or beans.
Application of Cucumber Seed Cleaner & Grader:
Cucumber Seed Cleaner & Grader is suitable for efficient cleaning and grading of seeds of all crops such as wheat, paddy, barley, maize, millets, sunflower, soyabean, oil seeds, flower seed, fodder/forestry seeds and various spices etc.
Working Principle of Seed Cleaner & Grader:
The Cucumber Seed Cleaner & Grader is for primary cleaning of seeds or beans, Seed Cleaner & Grader can remove out the straws, awns, and other light impurities, also has grading function for remove large and small impurities at the same time dividing the good seeds into different levels by size.
Dust and light impurity are removed by aspirator fan. Material falls on sieve layers and was separated by sieves according to width and thickness difference. All the oversize and undersize impurities were discharged from outlets.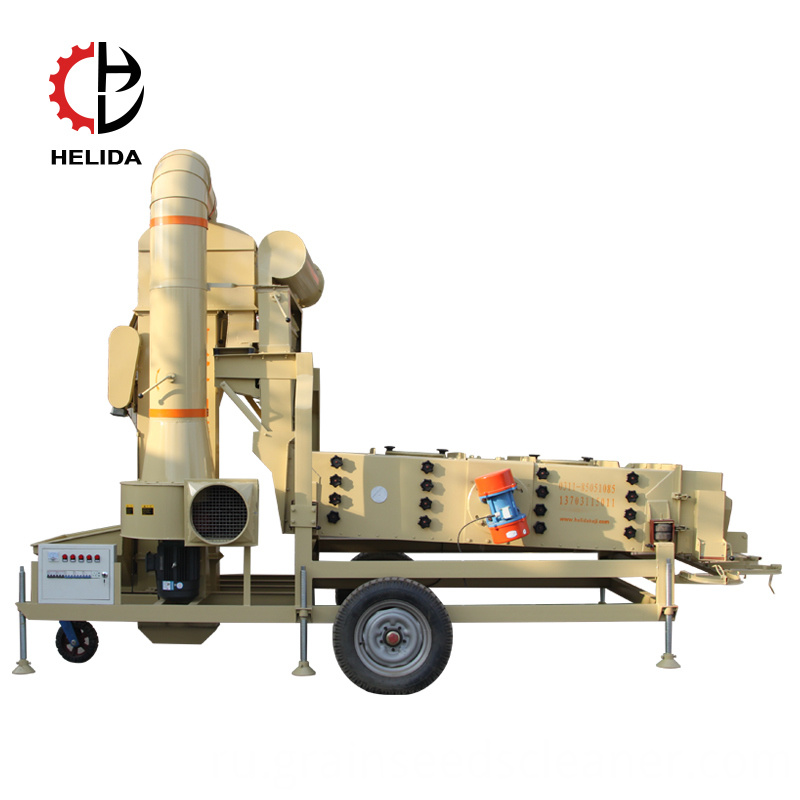 Take the sunflower seed example
There is impurities,moldy sunflower seed, bud sunflower seeds,seed damaged by insect or worms even stone in the sunflower seeds.By using SEED CLEANER,we could separate and remove those material from good material
2.Seed Cleaner Main structure:
winnower seed cleaner machine is consisted of machine frame,elevator system,seeds distributed box,air screen,vibration sieve ,dust collector,peas seed discharged outlet and control cabinet.
3.Seed Cleaner Working process:
Feeding the sunflower seeds by elevator hopper,then it is lifted by bucket elevator into seed distributed box,in which seed is distributed into air screen evenly.In air screen,light impurities is separated from peas seed under the action of air blowing and discharged from cyclone discharge valve.The remain pepper is gone into vibration sieve box.In vibration sieve box,large impurities,small impurities and peas seed are separated by mesh screen of different size under the action of vibration,and be discharged from different outlet.
Not only for cleaning sunflower seed ,this cleaning equipment for beans, crops,wheat,sesame ,pepper seed ,soyabean,green mung bean,oil seed ,vegetable seeds, rice ,millet etc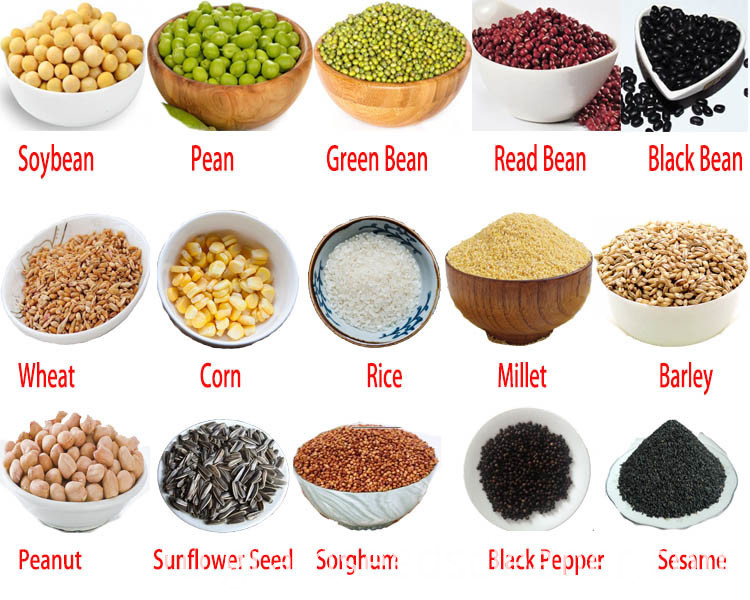 4.Seed Cleaner Features:
large capacity 5 ton per hour, 7.5 ton per hour,10 ton per hour.

Zero broken peas seed bucket elevator

Air blow adjustable for different materials and bran

Closed air channel ,which is environmental

Vibration sieve is high quality and easy cleaned by rubber ball.

Whole machine is movable by equiped with tire.

Brand electricity elements is used to guarantee peas seed cleaner work stable

High performance with easy operation.





Robust machine of all steel construction




Cyclone aspirator fan.




Low level feed hopper equipped with feed control gate.




Specially designed rubber ball to check sieve hole clogging.




Stepless variable air controls.




Air Chamber, Sieve Deck assembly and spouts are self cleaning type.




Belt guard provided.




Sieve reciprocating provided by means of eccentric and connecting rods.









mesh screen on seed cleaner of different hole size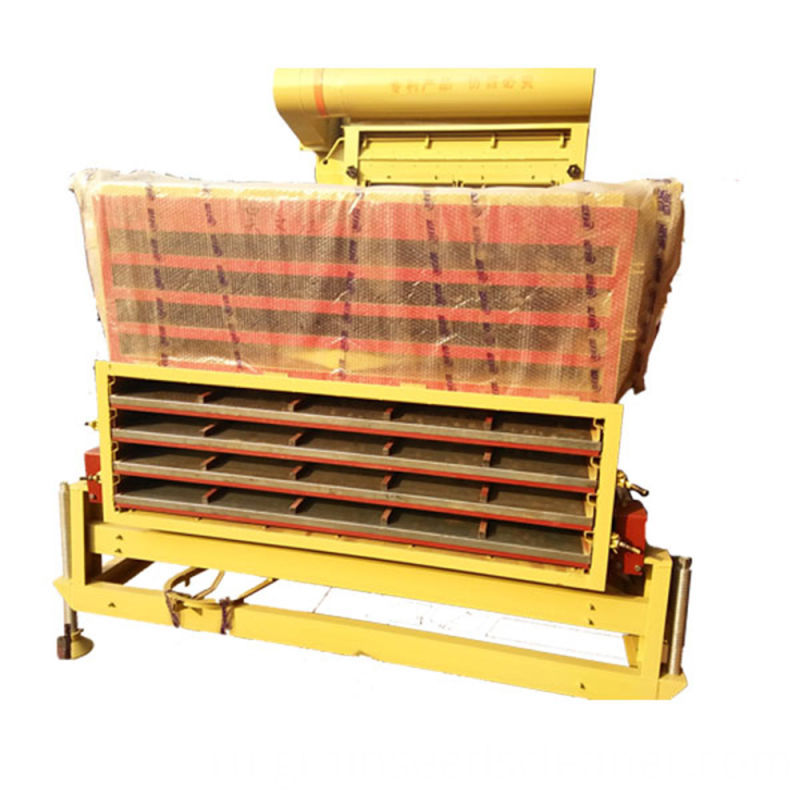 5. Warranty:
Whole cleaning machine Adopts three guarantees (for repair, replacement or compensation of faulty products) within 24 months
Main parts three guarantees within one year
Quick wear part three guarantees three month
6.Packaging & Shipping:
seed cleaner & grader is packed in container by bulk or plywood box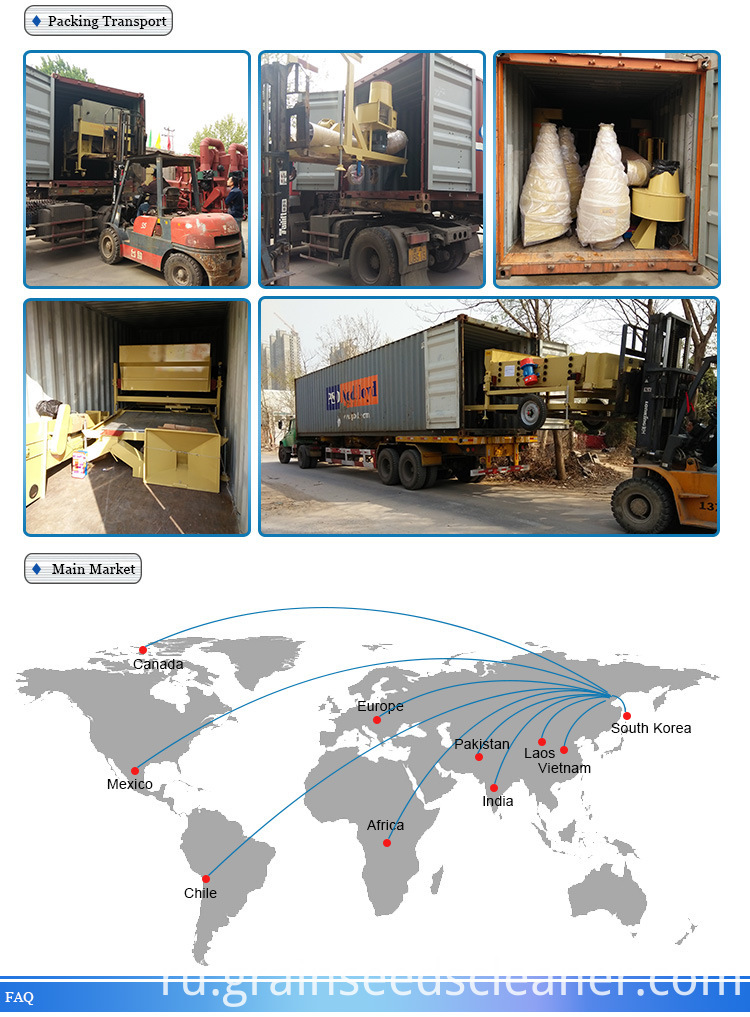 Contaction Information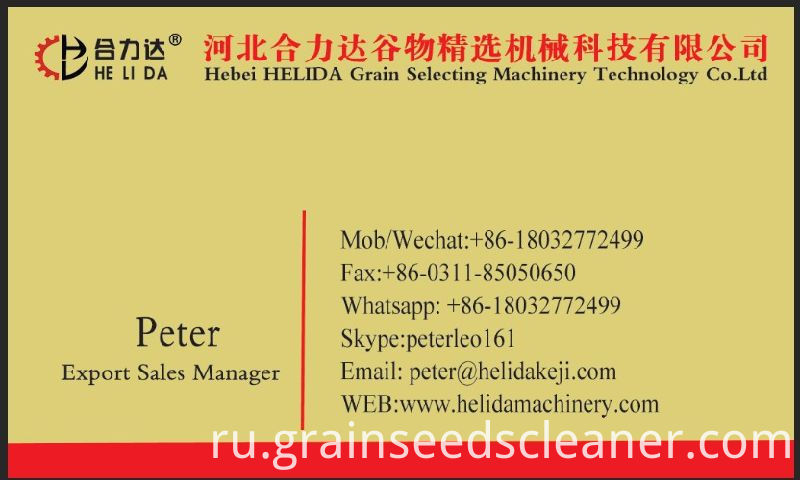 Группа Продуктов : Очиститель семян и грейдер