Sunflower Sesame Seed Gravity Destoning Machine
5XQC-7.5 Gravity Destoner
1.The princple of the machine:
This grain gravity destoning machine is equiped with a multi blade fan with high accuracy, by adjusting the air pressure the lighter grain of paddy , peanut, rapeseed ,wheat will be floated by the wind, and the higher density stones will be cling to the stainless steel wire mesh.

The Sunflower destoning machine is based on the proportion of grain crop and cobble density differences, by adjust the pressure and vibration frequency separate the stone and grain. The machine is equipped with a multi blade fan with high accuracy,The lighter grain crops will be suspended state, and the larger proportion of the stones will cling to the stainless steel mesh by adjusting the air pressure, and then by adjusting the frequency that Stoner table vibrates so as to achieve the purpose of separation. The machine equipped with frequency conversion control device can be subtle regulation, even if the proportion of the difference is very small, stones also will be separated. We are the cream separator Chinese supplier.
2.The data of sesame destoning machine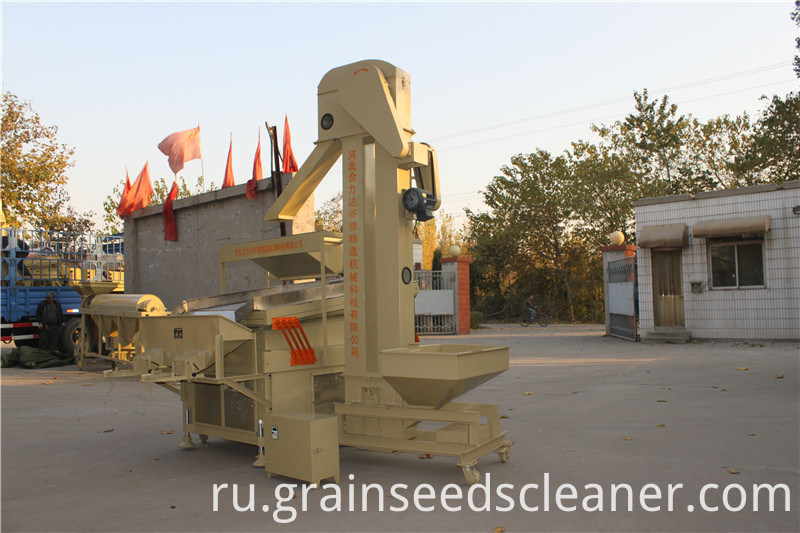 Model

Capacity

(T/H)

Power

(KW)

Weight

(KG)

Demension
Remark
QSC-5
5
6.25
600
2600*1400*1800
Environment-freindly model
QSC-7.5
7.5
6.6
750
2800*1500*1800
Environment-freindly model
QSC-10
10
8.6
900
2900*1700*1800
Environment-freindly model
5XQC-7.5
7.5
15.5
1500
3800*1600*3200
Environment-freindly model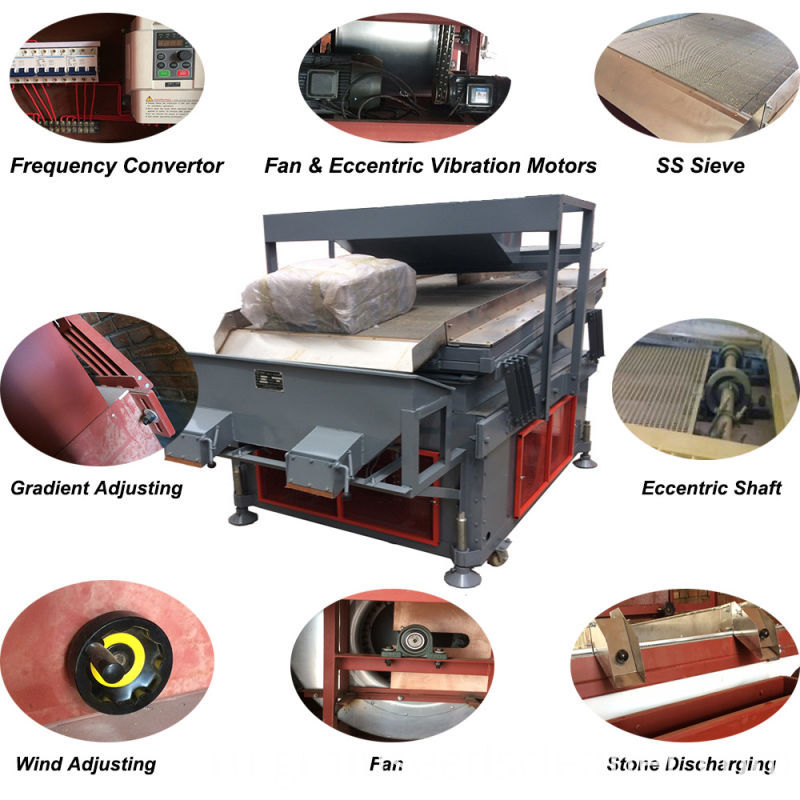 This blowying type grain gravity destoning is equiped with frequency conversion control equipment,which can be subtle regulation,even if the proporation of the difference is very small, stones also be separated.
3.grain gravity destoner Structure:
Feading hopper
Bucket elevator
Vibration sieve SS304
Fan
Fan motor
Eccentric shaft
Motor for Eccentric shaft
Wind adjusting handle
Control box including frequency convertor
Air adjusting system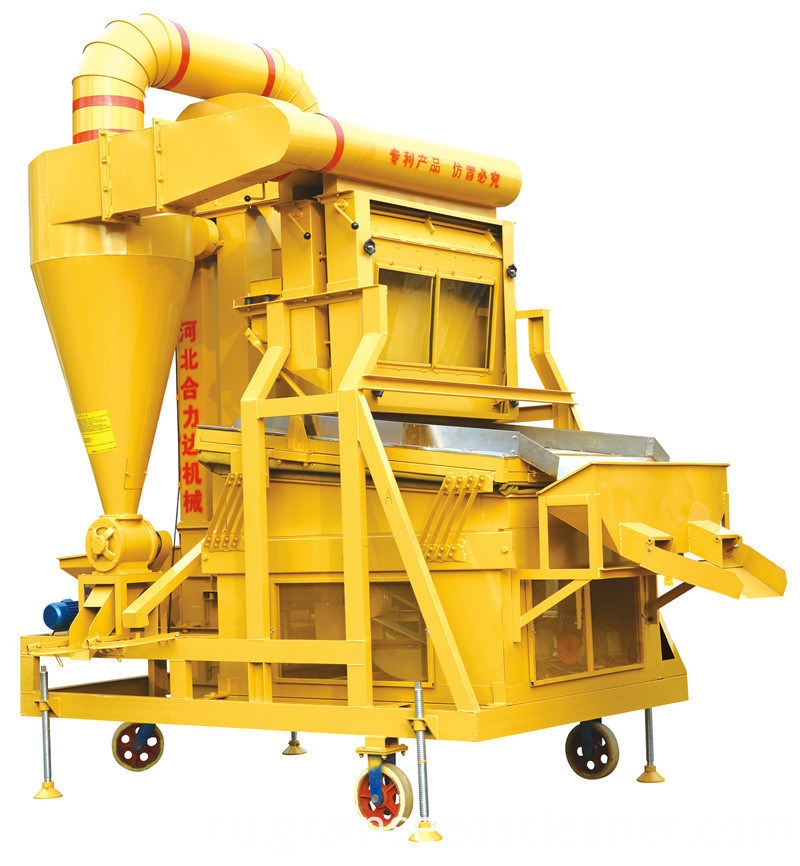 Driver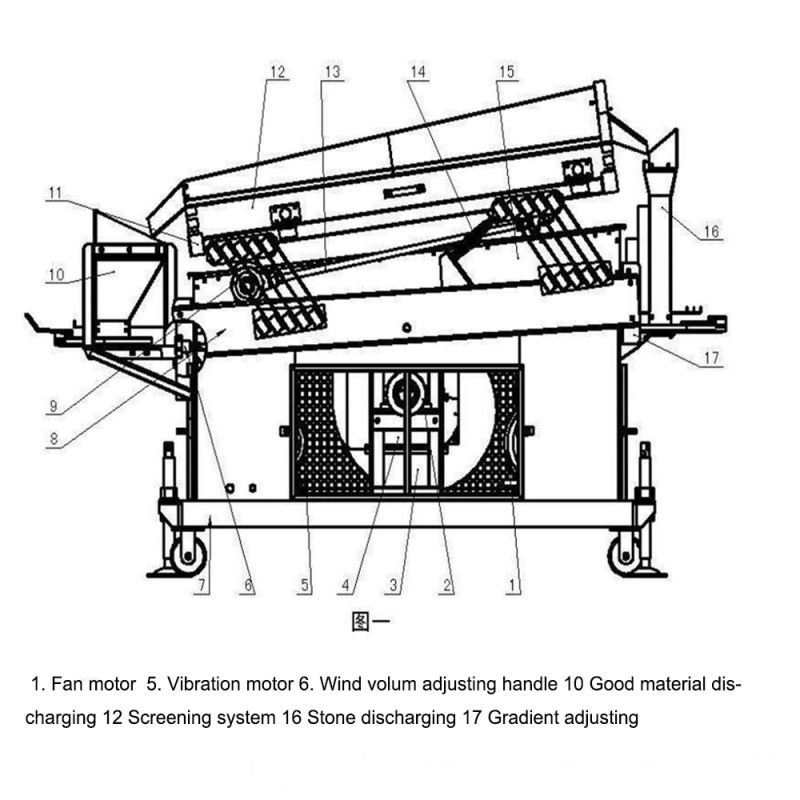 4. Fea
ture
This agriculture sideline production processing machinery is used widely in farm products and grain seeds processing:
1 Small volume to save area
2 Small weight make transportaion easy.
3 Simple structure make it high efficiency
4.Work smoothy
5.Low noisy.
grain gravity destoner

5. Sunflower seed Sesame Destoning machine
QSC-5X grain gravity destoning seed de stone is used to remove heavy foreign impurity like stone, metallic and glass pieces etc on the principle of weight difference.
With the combination of fluidization and deck oscillation, heavy particles migrate to upper levels of the deck discharged from outlets and the light particles move to the lower level of the deck.
l Excellent performance and high capacity
l Wide application for all kinds of seeds, beans, raw materials
l Elevator available
l Durable quality with favorable pwheat
l Easy operation and maintenance
6. Application
This seed destoning machine is going to separate the stone from farm products,grain and seeds cereals.for example peanut,mung beans maize, rice,quinoa ,wheat corn soybean etc
It is used for
1.Seed company
2.Farm equipment
3.Seed breeding
4.Grain and oil processing
5. Agricultural product and by product processing
6. Seed processing line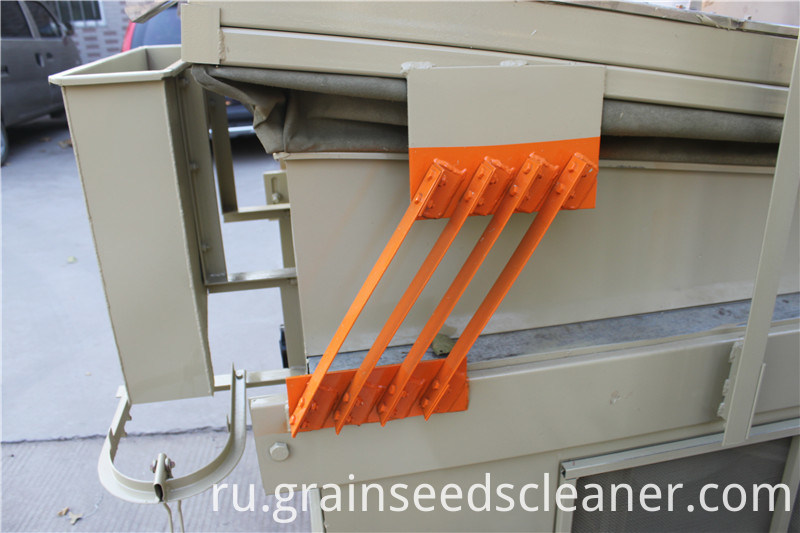 7. Packaging
The seed destoner machine packed by wooden box or in bulk in container

our this seed cleaner machine very popular in many of the world countries.
The cleaning effect is very good.
If you have question,just contact with me directly.